Our Mission
Family Church's mission is to build families by helping them discover and pursue God's design. It is this mission that drives our core values.
Our Philosophy
Palm Beach Christian Academy is a ministry of Family Church that serves families at our downtown West Palm Beach, Palm Beach Gardens, and Jupiter Farms campuses. We share a common philosophy based upon an understanding of the needs of children. To elaborate, children learn best through exploration, play, and discovery. As children pass through stages of development which occur in a predictable sequence, we believe it is our responsibility to recognize these stages and to plan experiences that will nurture and facilitate maximum growth. These experiences are designed to meet the needs of the child, and to promote intellectual, social, emotional, physical, and spiritual growth.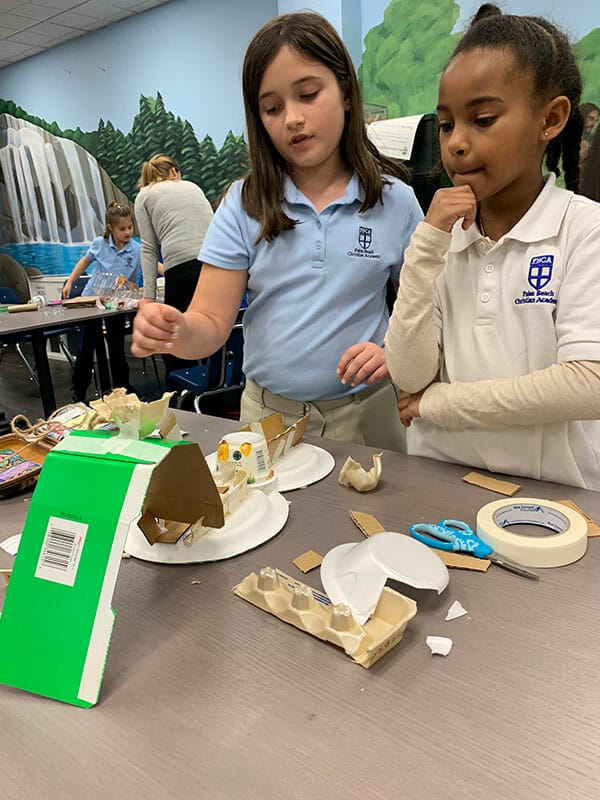 Our Environment
Palm Beach Christian Academy offers an enriched learning environment for infants, toddlers, preschoolers, and school-age students. Furthermore, we provide developmentally appropriate curriculum for ages six weeks old through school-age. This includes a comprehensive curriculum utilizing multiple sources: ACSI, The Creative Curriculum, BJU Press, A Beka, Pearson, McGraw Hill, Zaner-Bloser, Apologia, Houghton Mifflin Harcourt, Story of the World, Scientific Spelling, and Institute for Excellence in Writing. The classroom teachers work together with parents to develop a unique network of support to understand and meet the distinctive needs of each child. Each classroom includes the following center: art, blocks, dramatic play, manipulatives, library, science, and discovery. Also offered is chapel, music and movement, Spanish, physical education, and a media lab equipped with computers. Our facilities have different developmentally appropriate playgrounds to support the play of all children.